The eyes and visual system are interconnected with every daily activity. Poor visual skills can negatively impact performance in school, at work, their ability to play sports, and enjoying artistic hobbies.
A personalized vision therapy program can help improve ocular conditions like strabismus (crossed eyes) or amblyopia (lazy eye) but also work on hand-eye coordination, depth perception, binocular vision, and more.
Our vision therapists at Bella Vision are dedicated to helping you or your child achieve their goals and improve every day life through vision therapy activities.
What Is Vision Therapy?
Vision therapy helps improve visual skills through personalized activities to help re-establish a strong connection between the eyes and brain. Using lenses, prisms, filters, and other mechanisms, you or your child can develop new neural links to improve cognitive, visual-motor, and perceptual information processing through the visual system.
Under the careful guidance of our board-certified doctor and trained vision therapists, patients can help retrain the brain to control the eyes better and help support the academic performance, sports, and leisure activities.
Visual Skills
Some of the visual skills patients can work on improving in vision therapy include:
Binocular coordination: coordinating the eyes to move in the same direction at an equal level of strength
Convergence: the inward turning of the eyes as an object moves closer to the eyes
Eye movement control: focusing the movement of both eyes using all 12 eye muscles
Accommodation: consistently shifting focus between objects at various distances
Visual thinking: thinking about and analyzing what you're seeing
Visual memory: remembering words or images as they have previously been seen
Visual motor: moving through the world using visual information without hitting things and carrying out near activities with precision
Visual perception: environmental awareness
Visual integration: using your vision in conjunction with other senses for intricate tasks
Depth perception: identifying the distance of objects as near or far in relation to each other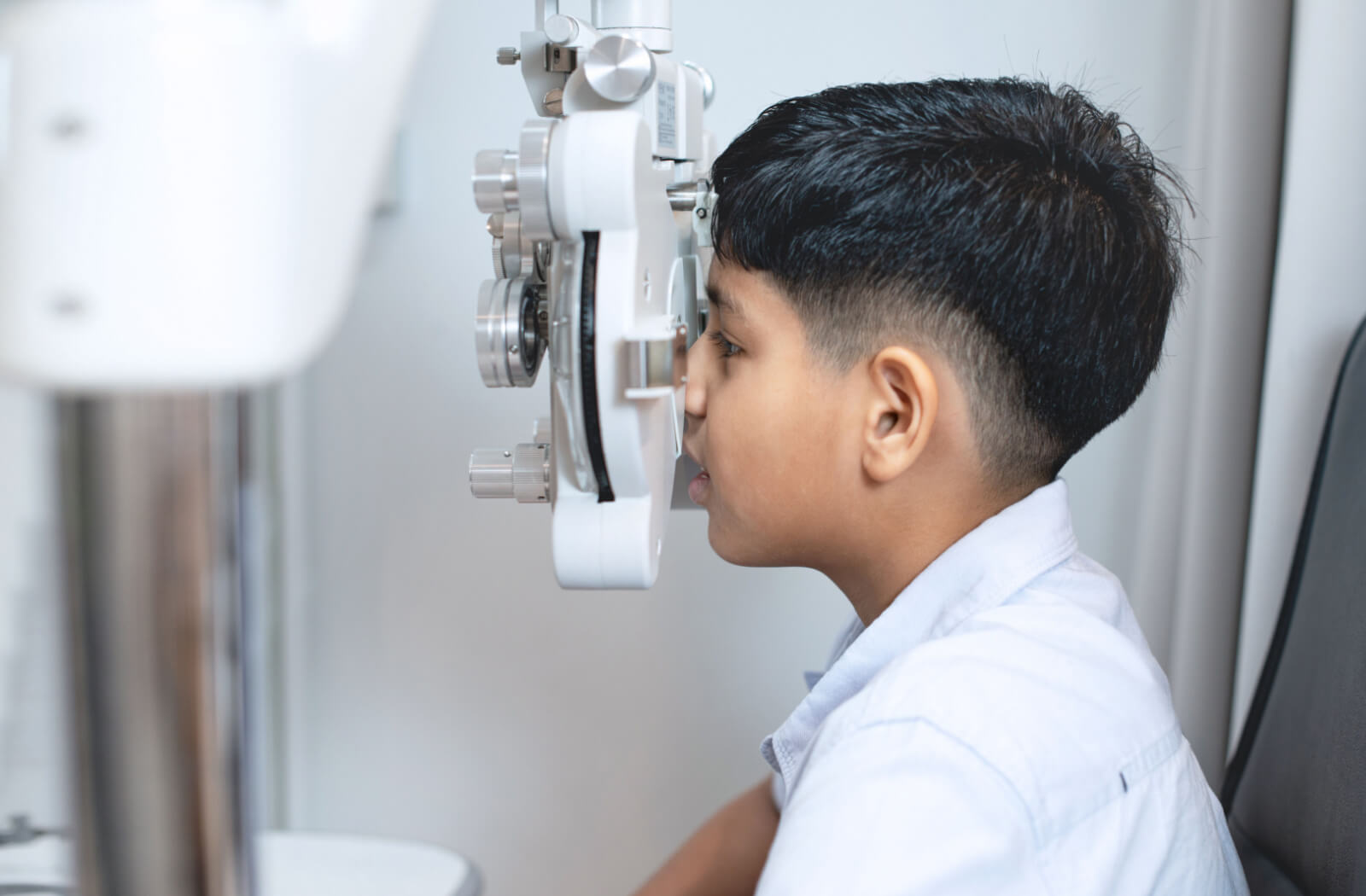 Who Can Benefit from Vision Therapy?
Dysfunction in the bond between the eyes and brain can result in various eye disorders that can be treatable with vision therapy. A customized vision therapy treatment plan can also benefit other medical, behavioral, and cognitive conditions.
Both adults and children benefit from vision therapy by improving everyday tasks like reading, writing, and processing visual information more efficiently.
Vision therapy sessions can help improve:
Strabismus, or crossed eyes
Amblyopia, or lazy eye
Concussion, brain injury, or stroke rehabilitation
Sports vision
ADHD
Dyslexia and reading problems
Learning disabilities
Behavioral and attention issues that are linked link to vision is are often overlooked in favor of medical diagnosis. Similarly, academic or performance problems are rarely associated with poor visual skills or vision dysfunction. A few common behaviors that can signify the need for vision therapy include:
Inability to sit still
Poor attention and focus
Confusing similar words
Reading below their grade level
Confusing similar-looking letters, such as p, q, d, and b
Skipping lines or words as they read
Problems with reading comprehension
Avoiding their homework
How Does Vision Therapy Work?
The first step in to determine if vision therapy is appropriate course of treatment is scheduling a comprehensive eye exam. A visual performance exam (VPE) would then follow to detect deficiencies in visual skills, such as accommodation, binocular vision, eye movement, and visual perception. We can also test for reading problems such as dyslexia to understand how these underdeveloped skills affect you or your child.
Before beginning treatment, a consultation with our vision therapists will review our doctor's treatment plan and determine whether vision therapy could benefit you or your child.
Our doctor and vision therapists will design a personalized treatment program to work on the visual skills that need enhancement. Selecting tools and techniques tailored to their needs, our vision therapists can work with you or your child to guide and supervise activities.
Patients receive fun, accessible, and realistic at-home instructions to improve their skills outside our treatment room. Follow-up progress evaluations with our doctor will monitor progress.
Discover the Benefits of Vision Therapy
Some patients need to work on their visual skills more than others, and vision therapists can help restore a strong connection between your eyes and brain to improve their daily activities.
Book an appointment for a comprehensive eye exam at Bella Vision to begin working on your child's visual, cognitive, and perceptual functioning.